Funke Akindele has been in the movies industries for a while now, majority love his style of movies that is why many subscribe to his character, her hard work and commitment have rewarded her with brand new Luxus SUV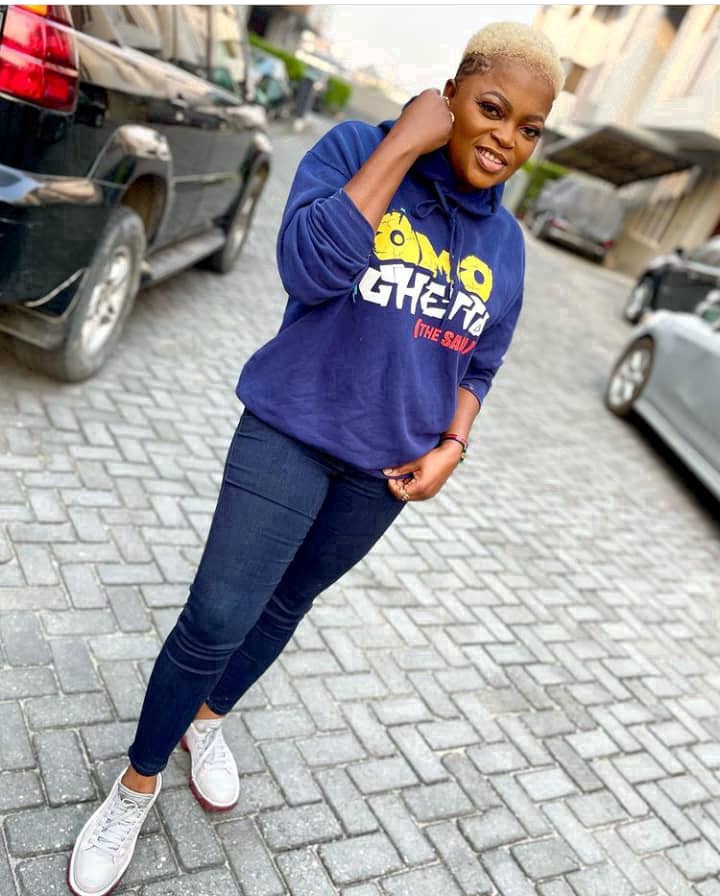 There is a saying "Success usually comes to those who are too busy to be looking for it.", with Funke Akindele, she has been in the industries for over 13 years now, this commitment and hardworking has rewarded her and his man brand new SUV.
Funke speaks out that I have been in the industries over a decade now, I pray, I work hard, and I believe in commitment over everything I am doing, at last, God crowns my effort, this brand new jeep is a big testimony and to encourage youth outside there that hard work pays
We all know Funke Akindele to be a hustler who is multi-talented and could do a lot of things. Hard work Pays indeed.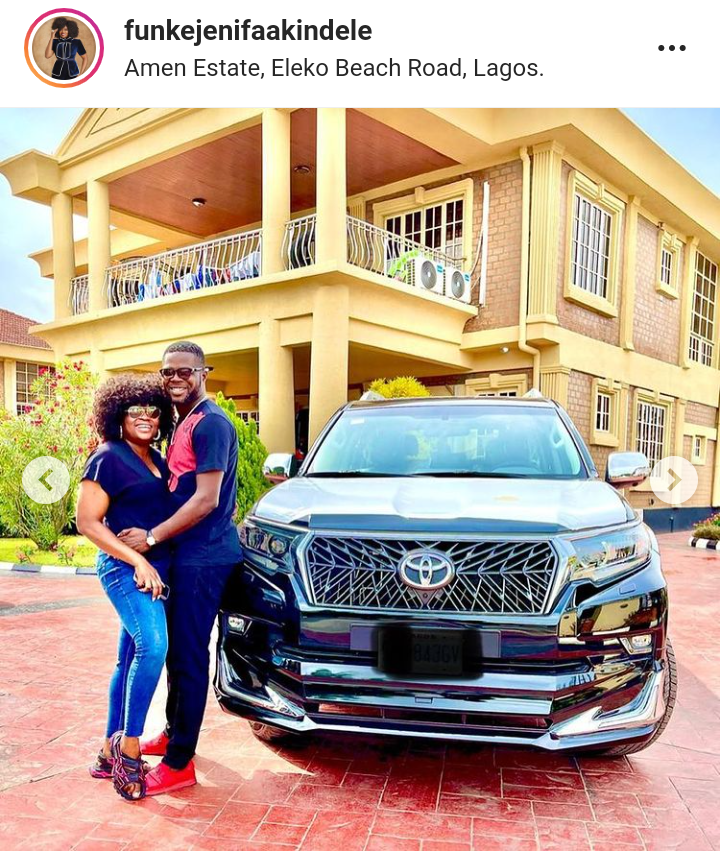 Funke akinde poses with her husband in front of the brand new jeep. moral lesson
Commitment: commitment is the key in anything you might probably being involve, this lady believe in commitment that what makes her excel
Hard work: since 2008 Funke movies have been back to back, which show that this lady in question never joke with hard work and this will teach youth outside there that hard works pay.
Prayers: According to the legend, Funke is a prayer warrior, she pray a lot, think youth should learn from this.
Passion: Passion speak for her, when she started movie career, she wasn't making money as now but this lady follow her passion which lately result to money making machine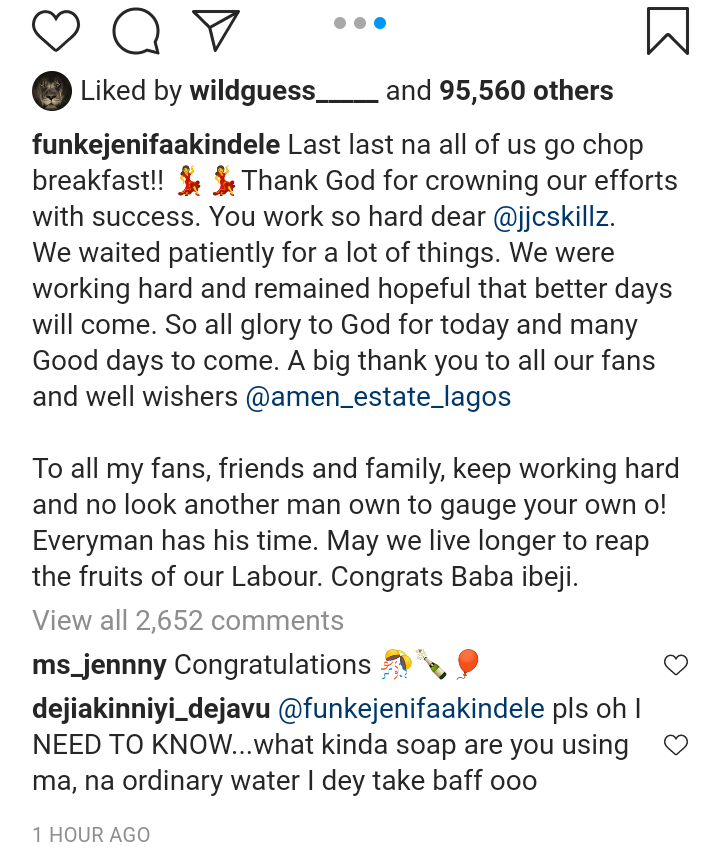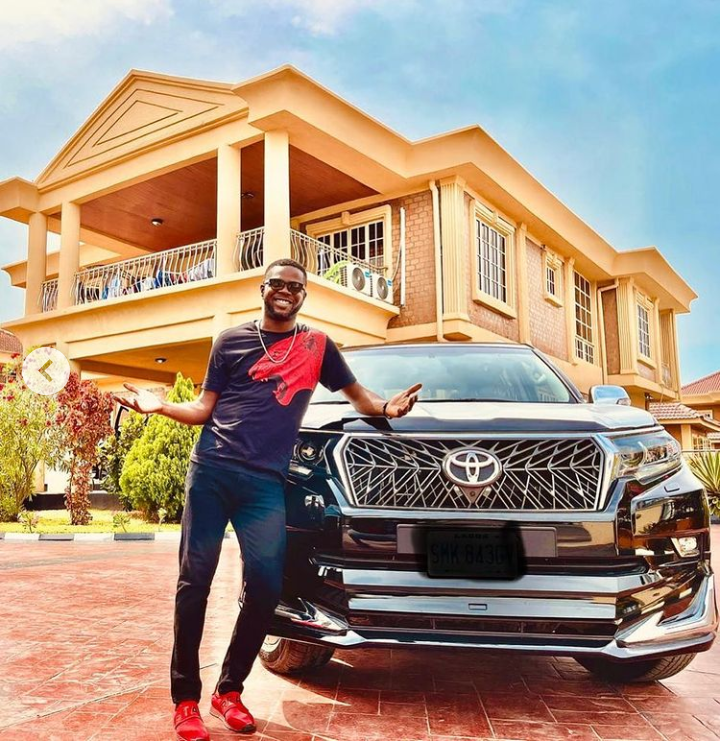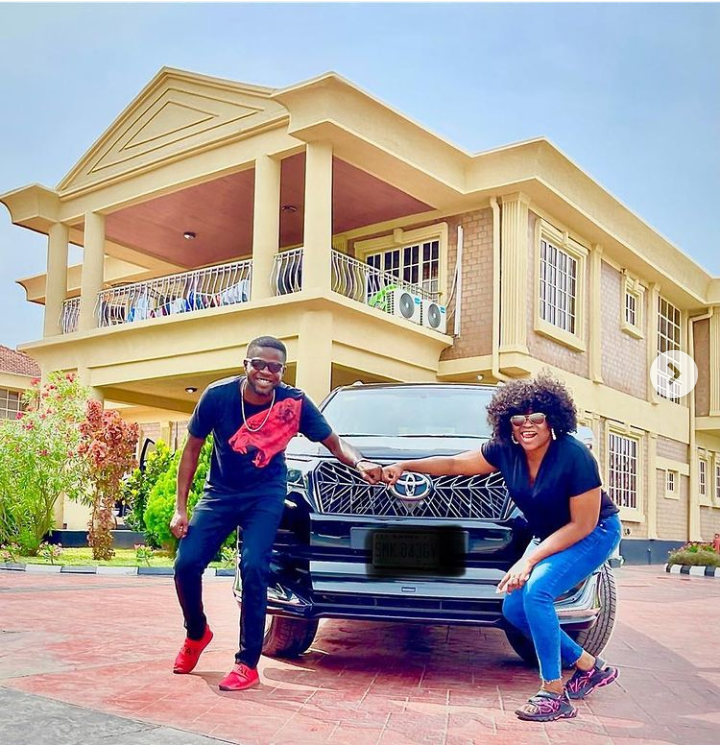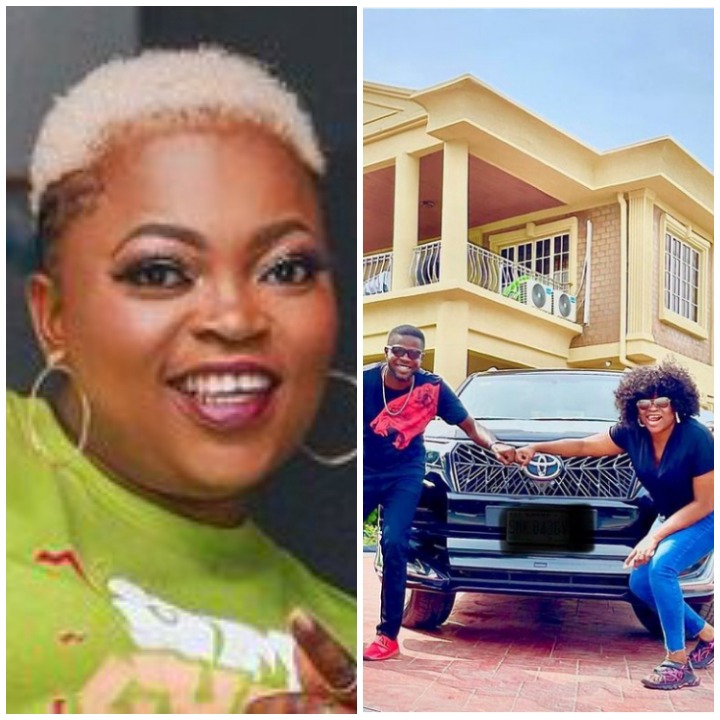 Photos credited to instagram